Recent Articles
It is difficult to find people who haven't dealt with problem of overeating. Before you start considering overeating as a problem, you must understand how overeating effects your body and the steps you can take to prevent overeating.
Occasional overeating at social gatherings may not adversely affect your body. For instance, if you go to an office party and are unable to control your temptation to eat delicious food it may not adversely affect your body. If you overeat occasionally, you can take steps to control the temporary side effects of overeating. However, if you overeat regularly it can damage your body in the long run. Weight gain and additional fat deposit caused due to overeating can cause long-term weight gain.
Overeating and Dopamine Levels
Studies have shown that most people overeat because of a chemical compound called Dopamine. This chemical which is found in the human brain, induces a feeling of happiness when we eat. However, when we overeat the dopamine levels in the brain get depleted. When the dopamine levels get depleted, a person will have to eat more food to get a feeling of satisfaction.
However, overeating regularly can cause real damage in the long run. You gain extra calories and additional fat gets deposit in the body. Recent studies show that even one-month of overeating can lead to long-term weight gain.
Affect of Overeating on Stomach
To understand the impact of overeating on stomach, you must first understand how the stomach processes the food you eat. The food we eat gets stored in the upper part of the stomach which slowly gets transferred to the lower part of stomach for digestion. The strong muscles of stomach mash the food we eat and push it to small intestine.
When we overeat, the muscles in the stomach get stretched and ballooned up. If we overeat occasionally, we experience discomfort when the stomach muscles stretches. However, when we overeat regularly, we get used to this expansion and contraction of stomach muscles and no longer experience discomfort.
Another problem that people face when they overeat is that the digestive enzymes are available in limited quantity and they take time to digest bulk food. This can slow down the digestive process and the food we eat remains in the stomach for longer duration. This fullness of the stomach can sometimes cause discomfort, pain and misery.
Video to Show How Overeating Effects the Stomach
What happens if stomach is not able to hold food?
If the stomach is not able to hold food, three things can happen:
The stomach can get ruptured
The food can go up and you can start to vomit
The food can pushed into small intestine
The chances of stomach getting ruptured are rare, so the food is most likely to go back up in the esophagus or down into the small intestine. When the food goes up it comes out of the system through vomiting. Vomiting is also not common because when we overeat the brain sends strong signals to stop us from overeating. Also, people don't vomit after they overeat is because the stomach muscles get so stretched and weak after overeating that it cannot vomit the excess food. So the food you eat usually remains in your stomach and affect other parts of the body.
Other problems due to overeating
Overeating on regularly not only causes short-term discomfort but can also compromise the long-term health of a person. Some of the problems that people face when they overeat include:
Shortness of Breath
When a person overeats, the stomach muscle gets overstretched and it starts moving towards the lungs and diaphragm. After a large meal, the stomach muscles can expand up to 3 times its normal size which can make it difficult for a person to breathe until the stomach returns to its normal size.
Nausea and Burping
When you overeat not all food you eat does not make it to the stomach immediately. This could bring the food back up in the throat which can cause frequent burping and nausea.
Heartburn
When a person overeats, it becomes difficult for the valve on the top of the stomach to close. This could allow the digestive fluids in the stomach to be pushed back up into the throat which can cause an acidic reaction. Acid reflux can cause severe discomfort and if it continues on a regular basis, it could damage the delicate tissue lining of the throat. At times, the damaged tissue lining could lead to throat cancer.
Tired and Lazy
When a person overeats, the body has to spend more energy to digest the food. Also, the intestine and the stomach will have to work harder to distribute all the nutrients they have received. This leads to an energy drain and you start yawning and feel sleepy.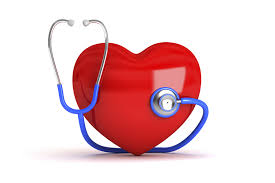 The heart is one of the most important organs of the body and is responsible for sending oxygen, nutrients and blood required by other parts of the body. Studies have shown that a normal human heart pumps more than 100,000 times and pumps more 2,000 gallons of blood in day. Changing lifestyle of people can cause several heart problems like arrhythmia, congestive heart failure and high blood pressure. Most people take medication to deal with these heart problems, while others use supplements to control the heart diseases. Even though there are several heart disease supplements that can help in controlling heart problems, take them only after you consult a doctor. Some of the supplements that are available in the marketplace include:
Fish Oils
Fish oils are a good a source of essential fatty acids like Eicosa Pentaenoic Acid (EPA), Docosa Hexaenoic Acid (DHA) and omega 3. Recent studies have shown that fish oils can help in reducing heart problems like high blood pressure and abnormal heartbeats. It also reduces the growth of arterial plaques which can lead to narrowing of the arteries and increase the risk of heart attack. Health experts are of the view that people can take 1 g of fish oil that contains both DHA and EPA every day. However, since fish oils can have adverse affect on the health of certain people, you must consult a healthcare provider before taking any fish oil supplement.
CoQ10
This is a compound that is found mitochondria of heart cells and are responsible for producing energy. CoQ10 help in keeping the heart healthy by preventing blood clots and by improving energy production. Studies have also shown that some people suffer from chronic heart diseases because of reduced CoQ10 levels in their body.
In a study published by The Journal of Clinical Investigation, it was found that patients who suffered from congestive heart failure benefited after taking CoQ10 supplements. People who suffered from congestive heart failure, required frequent hospitalization because they suffered from problems like accumulation of fluids in their lungs and irregular heartbeat. Researchers found that patients who were given conventional therapy and 2 mg of CoQ10 everyday for one year had fewer visits to the hospital. Also, incidence of serious complications also reduced after taking CoQ10.
Even though CoQ10 can reduce the incidence of heart problems, you must take CoQ10 supplements only after you consult your doctor.
Antioxidants
Antioxidants like selenium, zinc and copper can help in removing free radicals that are generated when normal biochemical reactions take place in your body. If these free radicals are not removed from the body they can damage the tissues and cells and can cause cancer and heart problems. Health experts are of the view that antioxidants can improve the normal functions of most organs of the body including your heart.
Carnitine
This compound helps the mitochondria in your cells to produce energy. Carnitine is made naturally by your body using two essential amino acids methionine and lysine. Both these amino acids are found in abundant quantities in red meat.
Studies have shown that depleted levels of carnitine can lead to heart attack. When patients were given carnitine orally or by injections, it protected their heart and prevented heart attacks. Supplementation helped in reducing the toxic effects of acids and improved the metabolism of carbohydrates.
Magnesium
All organs of the body including the heart need magnesium. It helps in maintaining the normal rhythm of your heart and reduces the symptoms of congestive heart failure. Magnesium supplements also help in reducing the risk of high blood pressure.
A word of Caution
Even though the supplements mentioned in the article help in reducing heart problems, you must take these supplements only after you consult your doctor.